Description of "The Future Memories of a Ghost Town", an innovative sculpture in glass and metal, on a social theme, by artist Catalin Domniteanu.
The Future Memories of a Ghost Town
86 cm W x 124 cm H x 8 cm D / 25 kg (34" W x 49" H x 3" D / 55 lb)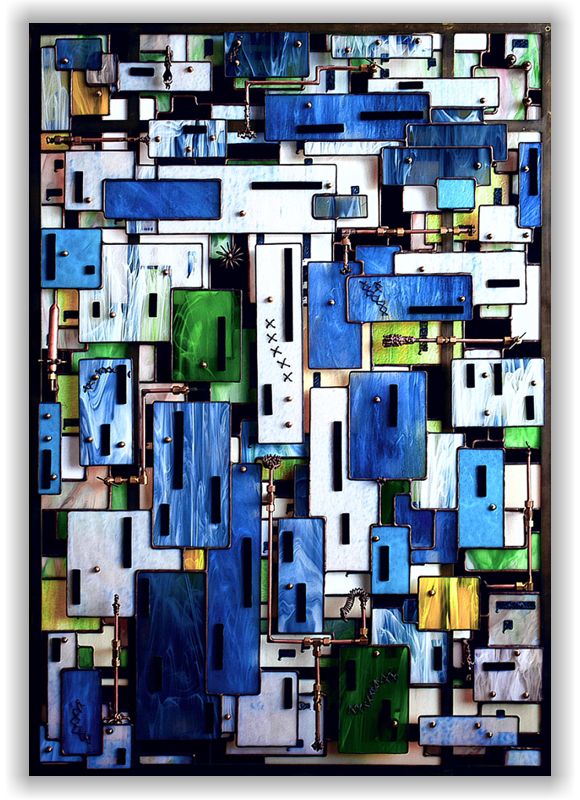 ×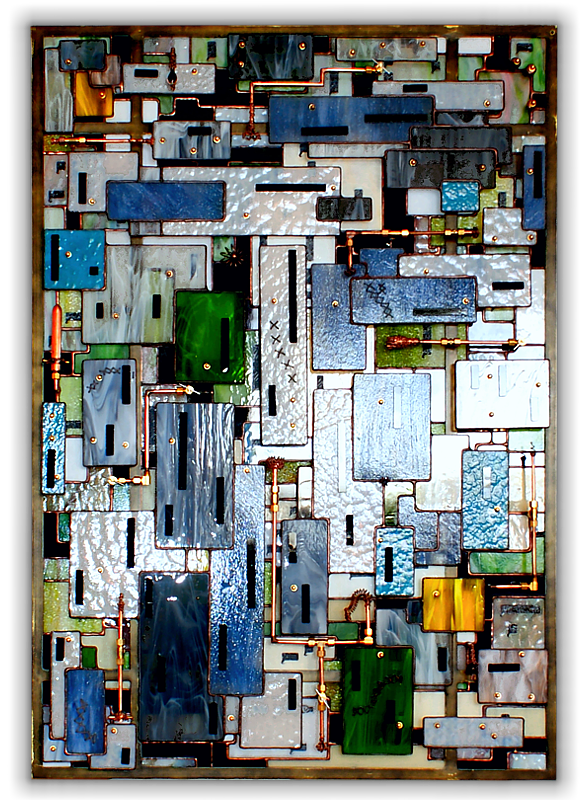 ×
"The Future Memories of a Ghost Town" explores the fragility of a community built on a dominant industry, and succumbing to the challenges of paradigm shift. The annoying crowdiness in the work is the expression of the feeling which the European (the author) has had encountering the North-American urban architecture. Layers of buildings grow among and over other layers of buildings. Regular structures occupy the air. The sky is reflected twice on their minimalist facades. Nature itself is encapsulated under the envelopes of the mastodons. The black lines of windows, as a negative in photography, are actually places where an important segment of life keeps going on still - the long office hours. Not too many, and not for long. The economic turmoil is turning off the lights. Development seems impossible, maintenance becomes a luxury. Once vibrating with energy, involved in festivals and parades, the city degenerates. Its intestines are spilled out. The visitor can't help evoking contorted future memories.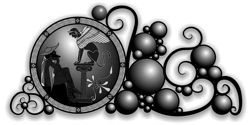 Copyright © 2021 Catalin Domniteanu. All rights Reserved.