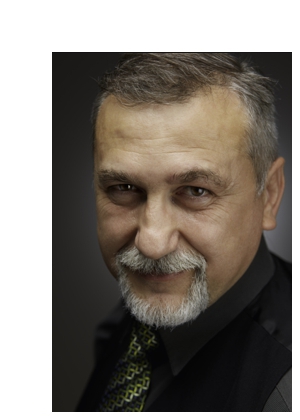 Solar Stains is the chapter I dedicate to art and science. Solar - for the light generating celestial body. Stain - for impurity. The seemingly contradictory identities are, in fact, my best companions



ARTISTIC STATEMENT
My artistic formula derives from traditional stained glass, which lent my works the energy of transparency, brightness and color, but to which I increased my freedom with spatial properties, non-traditional materials, and adaptive techniques. I call them "convolute", term retrieved from geometry. A convolute of this kind carries shadow and perspective, and is almost cynical with the smallest movement of the viewer's eye and the transition of light. Just like a fairy tale or sculpture.

I do what brings me to life, from urbanism, to migration and mythology. I adopt the style that best serves the story, representative or abstract, conceptual or surrealist. The amplitude of my predisposed subjects is based on my belief in multidisciplinarity.

The richness of knowledge of the fundamental nature of the Universe, that interrogated by science and philosophy, has become the predominant theme around which revolve the topics that reach my studio. Time, this universal parameter that ticks Newtonian in the substratum of all things, or rather this Einsteinian ingredient of the fabric of the Universe, is an essential substance in my works. The light is the only reliable time marker – a quantum of energy, never at rest, spreading at constant speed throughout the universe.

It is the same light that is the raw ingredient for glass, whose optical properties manipulate it in complex and dramatic ways - it guides, concentrates, separates it, spreads it, filters its components, captures them and even slows them down. On top of this, the glass matter only seems to maintain its shape, because the glass is not solid but a very viscous liquid. Therefore, it is not stable. Its form is a function of time, but transformations are not visible on the scale of our lives. It's a long way to go.

That's why I find the glass such a seductive material. And the more I know about the laws of nature, the more interesting I seem to be. The difference between the sub-atomic world and the macro-world, pildic world, completely counter-intuitive, is fascinating. As I investigate scientific progress, an irritating question begins to visit me: If we find that nature is finally resolved with mathematical equations, will poetry be outlawed? It's true that an electron can't lie. But again he knows neither prestige nor adoration. Is this the place where the magic of life comes from?

That's why I started exploring the sub-structures of reality, starting from the intuition that beauty really begins in the laws of nature. There, faced with controversy, I learned to suspend my zealous leap toward conclusion and to gestate curiosity about the conflicting arguments - a highly funny and exceptionally profitable lesson from science.

Giving time for reflection on incompatible ideas enrich us. My works aspire to pay attention to the viewer for an extended period of time. Hurry is not required. Prescribe slow view. Iris must adapt to weak light and contrasts, the retina must be given the coherent flow of photons, and the mind must process signals. The story is slowly revealed in the details and relations between the parties. Just like nature. After all, science is not at all a prosaic science for those like me.

I confront the idea that stained-glass would belong to the past with a new volumetric aesthetic that brings a fresh energy of play of light and shadow, original themes, and a flexible destination. I propose to the contemporary architecture and interior decorations the stained-glass bas-relief and the glass sculpture with metallic network.
BIOGRAPHY
Born at the confluence of the Danube River and the Siret River on the eastern border of Romania, in an industrial city dominated by a metal giant, I received a formal education in mechanical engineering. But during my years of student in Galati, my home town, I developed an interest in the stained glass, for its strong relationship with light. By direct and experimental observation, and by managing to extract my own lead profile, I finally became master of the method. This part of my journey remains today, 25 years later, very important in my artistic approach.

For several years I have continued to improve my technique (painting, rubbing, engraving, etc.) in a low ceiling cellar turned into a studio in the old area of the city, which was offered to me generously by a good friend. In parallel, we followed the three-year painting course, with teachers Adrian Andone and Aurel Manole, at the Dunarea Jos cultural Center in Galati. A little later, I moved to Canada.

After my arrival in Calgary in 2004, I worked full-time at Tiffany House, a beautiful studio of stained glass and materials. There I became versed in the Tiffany method, which I now use almost exclusively in my work. After I learned English quite well, I then resumed my career as an engineer for a while, but continue to do repair of stained glass and restoration works on the contract for several years

In 2015, the opportunity emerged to explore my life-long artistic impulse sovereign. Equipped with total freedom of expression I launched myself in projects to test my artistic philosophy. My work has gone from two-dimensional to three-dimensional, and from decorative to conceptual and historical.

Thus, in 2018, I became a Member of the board of directors of the Alberta Artists society where, for a short while but with great enthusiasm and satisfaction, I served as the leader of the exhibitions. Finally, after more participation in local and online art events, I started to perceive the feeling of the reactions that my works generate publicly. In 2019, after many deliberations, my wife and I moved to the metropolitan area of Montreal in search of new experiences and wider audience.

The specific nature of my work forces me to be quite selective when I choose my public presence. I am now open to representation in galleries and I am interested in working with professionals in residential, institutional and commercial construction.
EXHIBITIONS
o 2020 52nd International Open Juried Exhibition; the Society of Canadian Artists Toronto, Canada.
o 2018 SCA's International Open Juried Exhibition; the Society of Canadian Artists Toronto, Canada.
o 2017 "Diaspora" juried exhibition; the Alberta Society of Artists, Calgary, Canada.
o 2017 "In the Loop", art and sale exhibition; St. Peter the Aleut Orthodox Church, Calgary, Canada.
o 2017 "Celebration of Art", Dalhousie Community Centre, Calgary, Canada.
o 2017 SCA's International Open Juried Online Exhibition. The Society of Canadian Artists Toronto, Canada.
o 2017 Guest Artist, Rothney Astronomical Observatory, U of Calgary, Calgary, Canada.
o 2017 "illuminArt" juried art show, Rock Pointe Church, Bearspaw, Canada.

OTHER PUBLIC PRESENCE
o 2020 Featured Artist, Artsy Shark - arts blog and online gallery, Florida, USA.
o 2020 Laplace's Demon, documentary; film by Corneliu Rosu, Montreal, Quebec, Canada.
o 2019 "Convorbiri cu personalitati din Montreal", ISBN 978-2-9817414-1-7, Eva Halus & Veronica Balaj, Montreal, Quebec, Canada.
o 2019 The Romanian Artists AF, book; ISBN 978-1-9990415-0-2, Catalin D; Calgary, AB, Canada.
o 2018 Finalist, International Open Juried, The Society of Canadian Artists, Toronto, Ontario, Canada.
o 2018 "Axis Libri" Magazine, VAU Public Library, Article - Corneliu Stoica, Galati, Romania.
o 2017 Biennial Art Book, Mondial Art Academia, France.
o 2017 "Scoala Galateana" Mag., Casa Corpului Didactic, Galati, Ro, Article - Corneliu Stoica, Galati, Romania.
o 2017 "All Water" Gallery Choice Award, Contemporary Art Gallery, Annapolis, Maryland, USA.
o 2017 "All Botanical" Gallery Choice Award, Contemporary Art Gallery, Annapolis, Maryland, USA.
o 2017 Finalist, International Open Juried, The Society of Canadian Artists, Toronto, Ontario, Canada.

AFFILIATIONS
o 2018-2020 Alberta Society of Artists (ASA), AB, Canada, Juried Member.
o 2017-2020 Mondial Art Academia, France; "Chevalier Académicien".
o 2012-pres. The Association of Professional Engineers and Geoscientists of Alberta (APEGA), Canada; Member.

COMMUNITY WORK
o 2018-2019 Board Member, Alberta Society of Artists, Calgary, AB, Canada.
o 2017 The Romanian Artists of Alberta & Friends, book, Editing/Publishing, Calgary, AB, Canada.
o 2017 "Childhood's Retreat" - West Dalhousie School, Calgary, AB, Canada.
o 2017 "Clair de Lune" - Dalhousie School, Calgary, AB, Canada.
o 2017 "Entangled Dick and Dora" - St Dominic School, Calgary, AB, Canada.
o 2017 "When Pegasus Cried" - HD Cartwright School, Calgary, AB, Canada.

TESTIMONIALS
o "...with 2700 current members, I'm not sure that anyone has presented this genre of work to us - until now."
Dene Croft, President, Federation of Canadian Artists
o "...your work is beautiful [...] I read it as painting with glass."
Lynne Seaman, Vice-President, Calgary Artists' Society
o "Your artwork looks absolutely beautiful in our Learning Commons. [...] Thanks again for this lovely addition to our school."
Shelly G Pynoo, Principal, Dalhousie School, CBE, AB, Canada
o "It looks fantastic! Thank you so much for this."
Kevin DeForge, Supervisor of Fine Arts and Ed Tech for Calgary Catholic School District, AB, Canada o "...we met at the Celebration of Art when I brought my students over to the community centre. My students were very impressed to see a 'real stained glass artist' and some of the work that you did. The panel that you have donated to our school is fantastic! I am very happy that it will be showcased in the school in the foyer, as you discussed with our principal Matt Fell. [...] Thank you so much for the wonderful donation."
Judy A Young-Davis, Art/stained glass teacher, HD Cartwright School, CBE, AB, Canada
o "Glad to hear you've enjoyed my talks. And thanks for sending the images of Space Matters - it's a beautiful piece."
Dr. Sean Carroll, theoretical physicist at Caltech, California, USA
o "The visitor's notes are infinitely rewarding." // "It not only grabs the on-lookers attention, but demands and holds it." // "…exploring the world from a different perspective and opening my eyes to different possibilities." // "A new way to upcycle." // "Very unusual and interesting…" // "I think that your work look crazy. It is made of lots of things."
"Diaspora" Exhibition, Alberta Society of Artists (ASA), Calgary, AB, Canada, 2017
o "Catalin's Art is beautiful and its complexity is streaming thoughtfully through it with a lot of skill and depth. Mystery and mastery together, inviting to the viewer's immersion. It is a pleasure to watch it unfolding. I am looking forward to seeing how it will evolve."
SORiaN (Sorin Cretu, pictor)
o "When Catalin Domniteanu first contacted me 2 years ago, I knew immediately that I was working with an impassioned artist who had a burning desire to make a difference through his art. Then, when I saw his arts project at various exhibitions, I knew that I had to collaborate with him. I have discovered that his experiences as an artist continue to enrich every project he takes on. With his ability to capture riveting moments, Catalin Domniteanu is the ideal artist for any project that involve attention to details and creativity."
Daniela Cupse Apostoaei, Producer/Film Director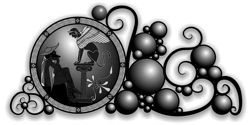 Copyright © 2021 Catalin Domniteanu. All rights Reserved.