An electron cannot tell a lie; but, again, it knows neither prestige nor adoration.
Somewhere there, in between the micro- and the macro-worlds, is the place where interesting things happen.
The Approach

My artistic formula derives from the traditional stained-glass, which lent my works the energy of transparency, brightness
and color, and to which I increased their freedom with spatial properties, non-traditional materials and adaptive techniques. [...]
The richness of the knowledge of the fundamental nature of the Universe, the one interrogated by science and philosophy, became the predominant theme around which my subjects revolve. Time, this universal parameter that ticks Newtonian in the substratum of all things, or rather this Einsteinian ingredient of the fabric of the Universe, is an essential substance for me. [...]

Rather Quick Intro

Stained-glass makes the best use of light in art by capturing natural light and converting it into a strong brightness of colors. This attribute captivated me from the beginning: the energy of the image. But unlike painting, in which colors and shades can transition smoothly, in stained-glass each area is delimited by a dark outline.

By the end of the XVIIth century, Louis Comfort Tiffany, which I greatly admire, came up with a technique which, although it did not solve the problem, it made it friendlier by allowing much more intricated contours to be made. Over time, artists tried different ways to overcome the contour problem (painting on glass, mosaic-like glass fusion, etc). But when the lead came is removed, what remains becomes just another form of art.
The Challenge

A good pattern designer knows how to play with the density of the lines: a low one may not help transmitting the characteristics of the subjects very well; a high one can make the image heavy and sumbre. But the dark-network feature has been deeply ingrained in the public consciousness over the centuries, and even painters use it their canvases.

However, I perceived this as a limitation and dared to challenge it. The result is an escape in the third dimension, doubbled by the integration of the lead came into the composition. My works became bas-reliefs, got stratified, deepened once more, and became sculptures. My technique evolved and my list of materials expanded. My subjects got freed.


An Invitation

I propose my sculptures and bas-reliefs to contemporary architecture and interiors, for they bring new volumetric aesthetics and wonderful plays of light, at the same time extending their installation possibilities.
As for the themes... well, they're mine.


You can explore my gallery confident that you will discover original subjects, born either from my emigration experience, or from my perseverance in investigating the laws of nature, and coupled with a vigorous self-developed technique.

For existing artwork, commissions, or other inquiries: +1-514-400-5214 or catalindomniteanu@outlook.com.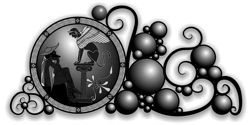 Copyright © 2021 Catalin Domniteanu. All rights Reserved.